New Safe Undercoat removal for dogs
---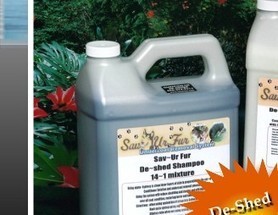 Safe Undercoat removal for dogs.

This amazing new product is changing the world of dog grooming. Dog owners and dog groomers now have a safe, trouble free, stress free, pain free, way to remove that unsightly undercoat that dogs with thick fur shed every spring. No brushing, no shaving, no mess, just apply the special conditioner then use the special spray tool and the undercoat washes away.
See on www.savurfur.com
….Get your clipper blade sharpened here….
Tags: Grooming dogs undercoat